WORDPRESS MAINTENANCE


Keep Your Website at Peak Performance

All WordPress maintenance plans include a lifetime warranty and a hack protection guarantee.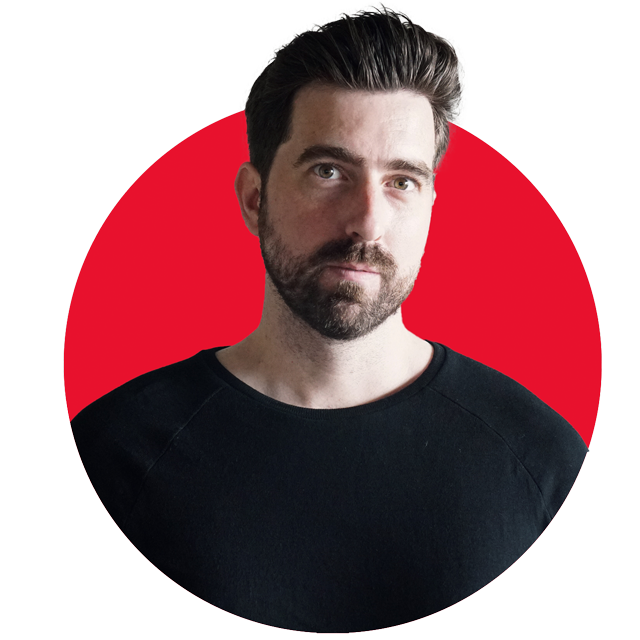 Wait — do you really need a maintenance plan?
Your WordPress website is critical to your business success. You depend on it to attract new customers and build deeper relationships with existing ones. But keeping your website up-to-date and running at peak performance can be a full-time job — that's where I come in!
Maintain
.
This plan is for you if all you need is a smooth running website with regular updates, fast performance, top-notch security, and total peace of mind.
---
Daily backups
Update WordPress, plugins, and themes (performed monthly)
Scan site for malware and security breaches
Priority support within 24 hours
Simple troubleshooting at no additional cost
$175 / quarter
+ APPLICABLE TAXES
Support
.
This plan is for you if your website needs ongoing support and monthly content updates. You can also collect and convert your service credits for new designs & copywriting!
---
Everything in Maintain, plus:
1-Year of Termageddon, Privacy Policy generator that automatically updates ($99/year service that renews while on the Support plan.)
3-hours of Service Credit for uploading content, altering website functionality, or talking strategy
Roll-over Credits: collect and convert your unused credits into new web page designs and copywriting!
$495 / quarter
+ APPLICABLE TAXES
WHAT DO CLIENTS SAY?
Power Your Business for Superior Performance
.
Enjoy these powerful features with your WordPress maintenance plan.
01
Google Cloud Hosting
.
Your website is built on Google Cloud Platform, a premium web hosting infrastructure that makes your website fast and secure.
02
Fine-Tuned for Speed
.
Page speed affects the way people feel about your business which influences your conversion rates and search engine rankings.
03
Firewall & DDoS Protection
.
Detect and block DDoS attacks (or any malicious event) immediately with IP-based and firewall protection.
04
Keep Your Data Close
.
You should never host your data in a country that's not your own. That's why we build your website on a data center inside your country to ensure any data being transferred, collected and stored are in compliance with local data laws.
05
Malware Security Pledge
.
Your website is protected by hardware firewalls, active and passive security protocols, and other advanced features to safeguard your data. In the worst case scenario of your site being compromised, we'll fix it for free.
06
Good Bye Tech-aches
.
Stop stressing and struggling with the tech-side things and stay focused on what you do best: operating and growing your incredible business. Seriously, you'll save 10s to 100s of hours most people lose trying to figure things out on their own.
Prefer to Self-Manage Your Website?
WordPress Maintenance FAQs
What is WordPress maintenance?
WordPress maintenance is the proactive and ongoing process of keeping your WordPress website in optimal condition to ensure it runs smoothly, remains secure, and delivers an excellent user experience.
It involves various tasks, including regular updates, security checks, backups, and performance optimizations.
Think of it as taking care of your website's health to prevent issues and ensure it operates at peak performance.
What is priority support within 24 hour?
All WordPress website maintenance plans come with 24 hour priority support.
This means, if you identify an issue, you simply have to contact me and I'll sort out the problem ASAP.
Why is WordPress maintenance important for my website?
WordPress maintenance is of utmost importance because it directly impacts your website's performance, security, and user experience. Here are the key reasons why it's crucial:
Security Enhancement: Regular updates and security checks help protect your website from vulnerabilities, hacking attempts, and potential data breaches, ensuring your business and customer data remain safe.
Optimized Performance: Ongoing performance optimizations, including page speed improvements, enhance user experience, reduce bounce rates, and boost search engine rankings, ultimately driving more traffic to your site.
Reliability and Uptime: With consistent maintenance, your website experiences fewer technical glitches, reducing downtime and ensuring a seamless experience for your visitors.
User Trust and Credibility: A well-maintained website instills confidence in your audience, reflecting your professionalism and dedication to providing a top-notch experience.
Save Time and Resources: By entrusting professionals with maintenance tasks, you free up valuable time to focus on growing your business, leaving the technical aspects to experts.
Can I do WordPress maintenance myself?
You can perform basic maintenance tasks yourself, such as updating themes and plugins, but comprehensive maintenance requires technical expertise and time.
Hiring a WordPress professional offers several advantages, including:
Expertise: Professionals have in-depth knowledge and experience in managing complex maintenance tasks effectively.
Proactive Approach: They proactively monitor your website, detecting and resolving potential issues before they become critical problems.
Time-Saving: Delegating maintenance allows you to focus on your core business activities and strategic growth.
Security: Professionals implement robust security measures to protect your website from cyber threats effectively.
What security measures are part of a WordPress maintenance plan?
Your website's security is our top priority. Our maintenance plans include a comprehensive set of security measures, such as:
Staying Up-to-Date: Ensuring your website's software is always updated with the latest patches and fixes.
Shielding Against Threats: Protecting your website from malicious attacks and potential data breaches.
Hosting Compliance: Keeping your data within your country to meet local data laws and regulations.
Now sure which plan is right for you?